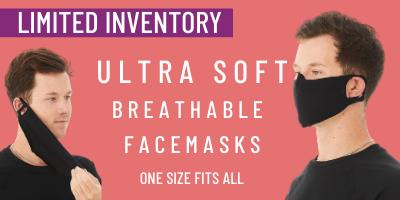 Several t-shirt manufacturers have re-tooled their equipment to cut masks instead of t-shirts, and we received our first shipment this week, with more to come!
This ultra-soft jersey fabric facemask serves as a comfortable and breathable barrier between your face and the rest of the world. It's one-size-fits-all design with two ear holes and contoured shape makes the mask versatile for many different face sizes and shapes.
While this is not to be used in place of medical-grade personal protection equipment, it is sufficient for keeping your droplets to yourself in a grocery store!
We're offering a discount for orders of 10 masks or more - just $3 each, and free shipping anywhere in the USA. Currently, masks are being sold blank. If you're one of our creative customers who want a printed mask- stay tuned- we're working on testing printing techniques!
Please note: Due to the nature of use for this product, we cannot accept returns, as we cannot re-sell a used face mask. (We know we wouldn't want to be shipped used masks during a pandemic- the Golden Rule, folks!) We ask that if you are unable or unwilling to use masks you've ordered, that you donate them to a cause.
Follow these instructions to order.
1. Click on the mask picture below- this will take you to a mask preview page.
2. Press the green "order" button.
3. On the next page, look to the right of the mask picture and enter how many you need where it says OS (one size).
4. The discounted price will not show until the next page, so click the green "checkout" button.
5. If the discount still doesn't show, enter the code 3DOLLARMASKS on the right side where it shows the total.
6. Proceed with entering your shipping and billing information. Choose FREE shipping. Since we are not printing these masks, they'll ship faster than 10 days.
7. You'll receive a confirmation email, and another email with tracking when we've shipped.

We appreciate your business and your help in flattening the curve!
Click the mask below to order!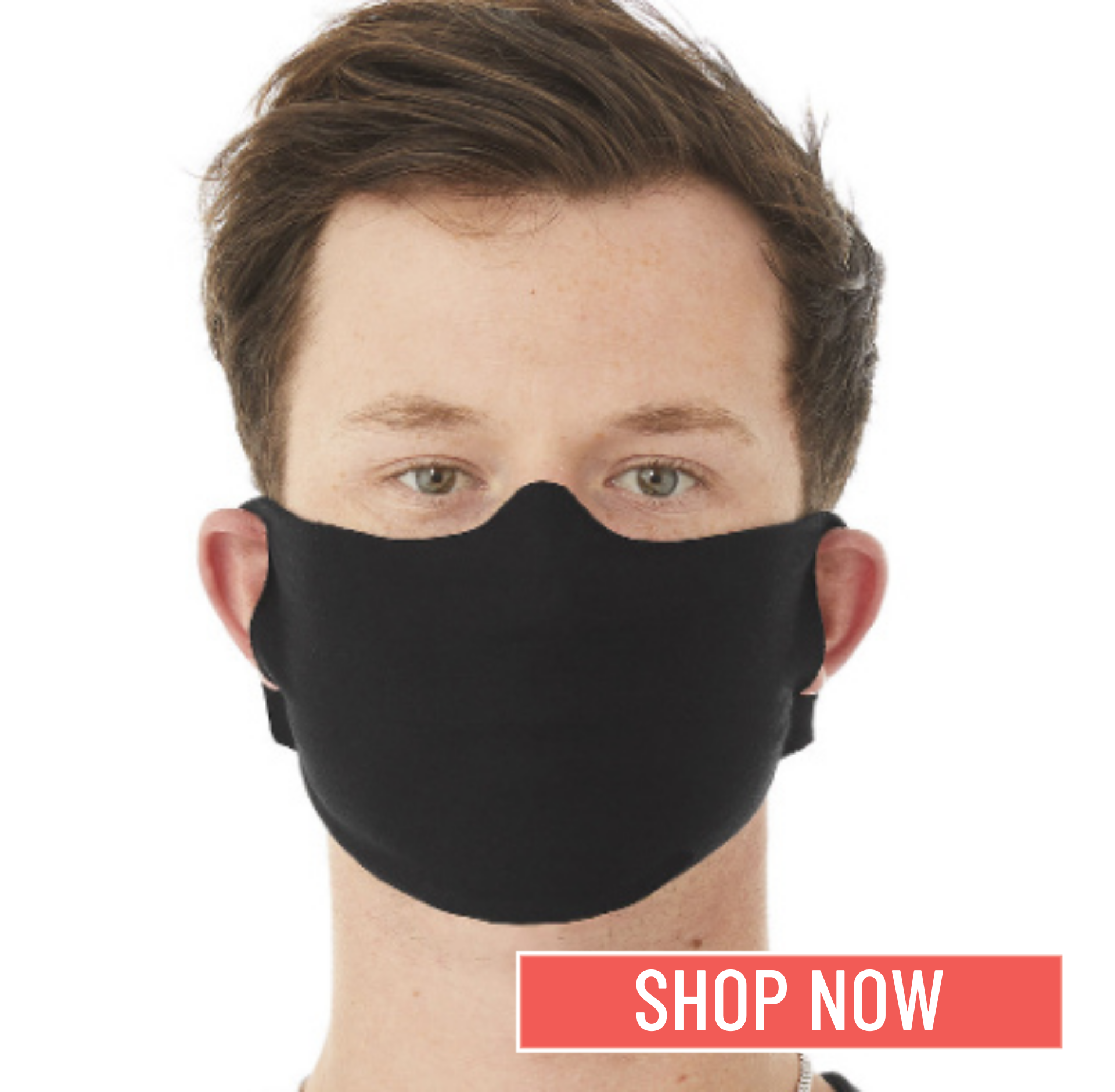 keywords: coronavirus, covid, corona, virus, st323