In order to make light ink colors stick to your custom tee, we have to spray a specially formulated liquid onto the shirt to help the colors stick on a dark background. Sometimes after the shirt is printed and fully cured, this pre-treatment spray might still be visible on the fabric.
This area of discoloration will go away once you wash your shirt for the first time.
If your shirt still has any areas of discoloration after you wash it, please reach out to our helpful support staff!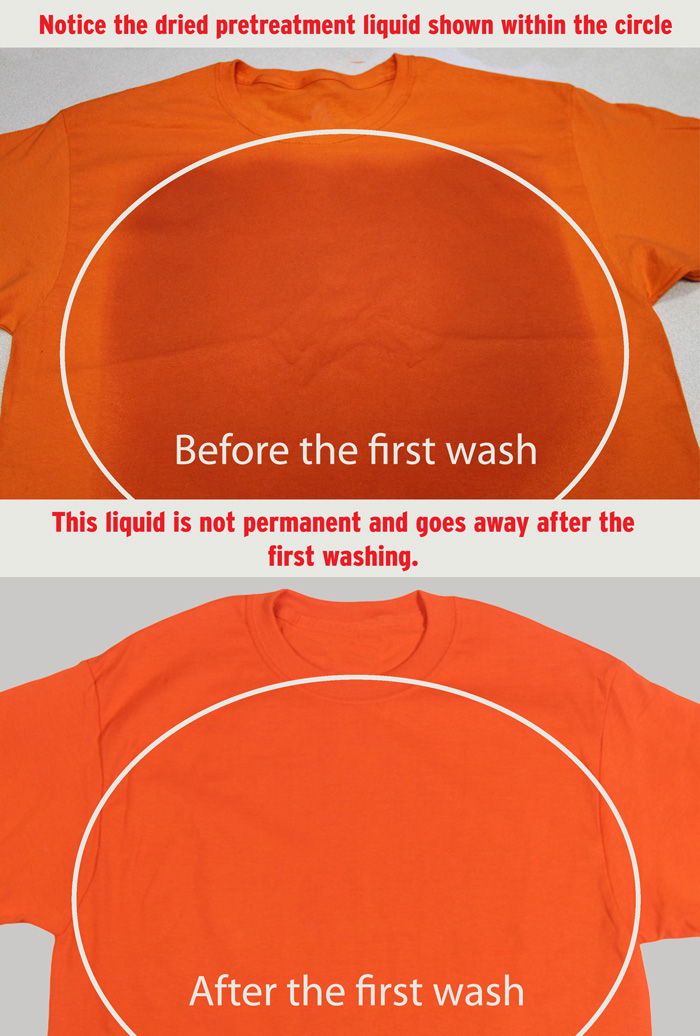 tags: stain, digital, dark area, defective, stained, return, issue, problem, refund, discolored